Dr. Ioannis Liakas & London-Vie Aesthetics
We are very proud to collaborate with one of the best Medical Aesthetic clinics in London-Vie Aesthetics in Harley Street, Southend, Rayleigh Essex, and in Waiblingen Germany.
Dr Ioannis Liakas is the Medical Director and lead medical practitioner. He was an NHS Consultant Physician and Gerontologist for 25 years, and he has been an experienced practitioner in Aesthetic Medicine for over 12 years. Dr Liakas is a Fellow of the Royal College of Physicians (FRCP), a Honorary Senior Lecturer at Queen Mary Medical School, and an Associate Member of the British College of Aesthetic Medicine. He is also an expert and lead practitioner in the new and innovative field of Soft Surgery.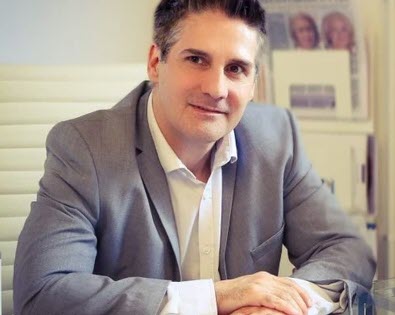 At Vie Aesthetics and Breath Medical Aesthetics in Cyprus, Dr Liakas offers free no-commitment consultations and follow-up appointments. He always takes time to listen to your concerns and questions and is thorough in explaining all about the procedures. Dr Liakas always aims for optimal, natural-looking results using only top-of-the-range products and combinations of treatments to achieve the best possible outcomes.
Dr. Ioannis Liakas Standard Medical Treatments
At BREATH MEDICAL AESTHETIC we offer a wide range of both standard treatments like Injections for Lines and Wrinkles, Lip Fillers and Dermal Fillers. You have access to the newest, advanced and cutting-edge non-surgical treatments available, whilst you can rest assured of being in the safe hands of an experienced specialist doctor.
​
Discover all our standard medical treatments.
Dr. Ioannis Liakas Advanced Medical Treatments
At BREATH MEDICAL AESTHETIC we also offer the more advanced non-surgical medical aesthetic procedures for women and men of all ages. Advanced Medical Treatments include nose correction, PLAXPOT TM, (eyelid lift and eye wrinkle, spot removal, acne, rejuvenation) Platelet -Rich-Plasma (PRP) therapy, Silhouette Soft thread lift, PDOs, re-shaping of nose and face, liquid facelifts( Radiesse,Sculptra, Elanse) mesotherapy, Stem Cell Hair therapy and Aqualyx slimming treatments. Treatments against sweating (hyperhidrosis) and migraines, removal of thread veins, tattoos, moles, scars, pigmentation and skin tags. All our treatments are conducted by Dr. Ioannis Liakas, who will draw up an individualised treatment plan for you to help you achieve a stunning and natural-looking outcome.
Read more about:
www.vie-aesthetics.com/about-us
Discover all our advanced medical treatments.